It's Been Over A Month…
Well, it's been a long time, hasn't it. Frankly, I just haven't had all that much to talk about… at least not with anything that is going on with me. I'm still looking for a job, with some leads, but I'm not hearing back form them… and it's pissing me off.
I could talk about the Penguins, as I've been caught up in Penguins fever from the beginning of the season until now, especially now that they are playing for the Cup! Perhaps I could start sharing my thoughts about what is going on with them, providing clips of interesting things that I read or providing analysis of the games. The latter could be more difficult, as I spend most games out at the bar doing this: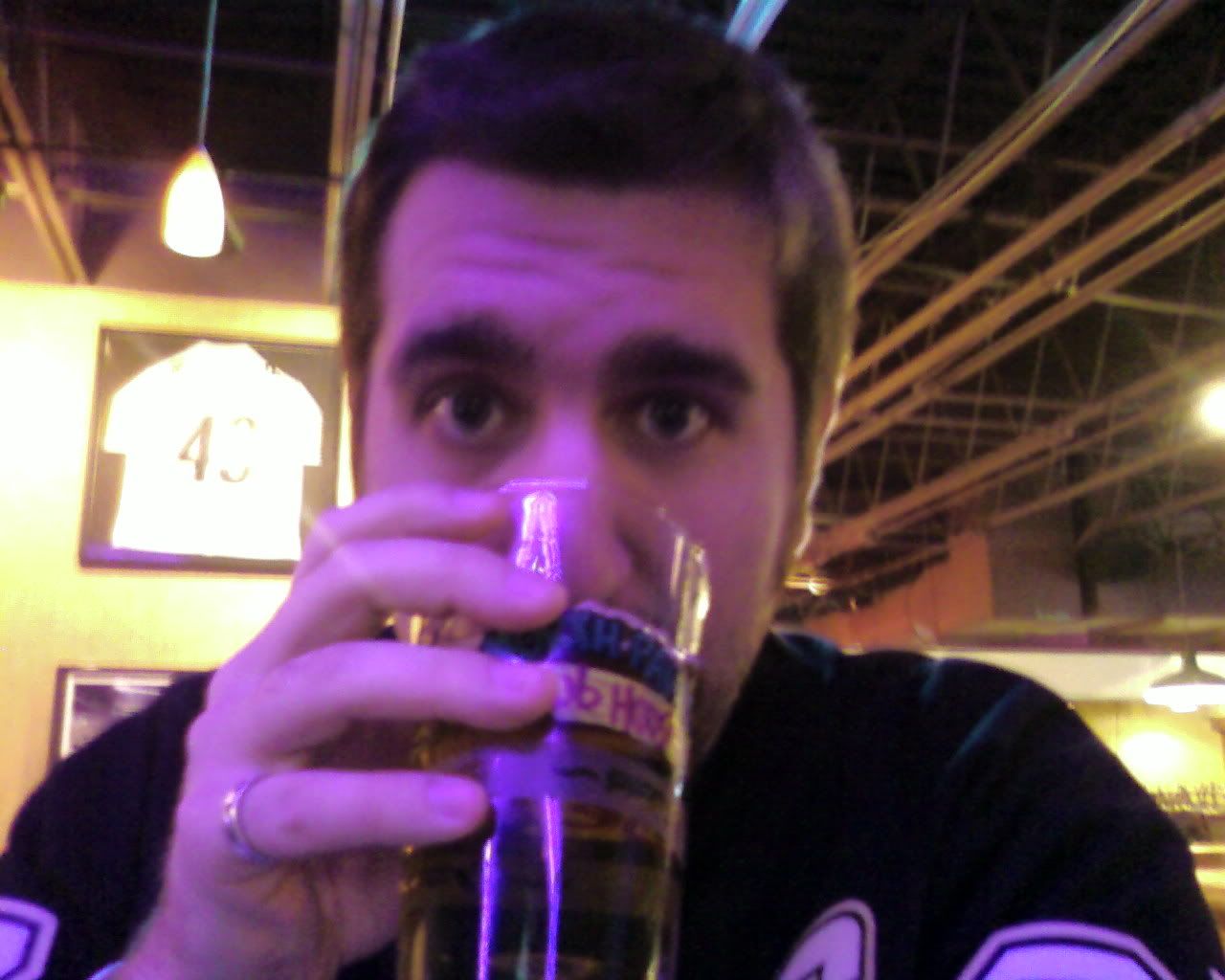 I could talk about politics, but seeing as how things are mostly about which Democrat they will trot out there to lose come November, I think I'll just have to wait until the general election to point out all the reasons why they are vastly inferior to the John McCain, and believe me, I will. For the time being, here is something that I came across about a week ago. A news story on CNN.com about a bar owner down in Georgia who was selling certain T-shirts…
US presidential nominee Senator Barack Obama has been likened to a monkey. A bar in the city of Georgia was selling a T-shirt that shows a monkey peeling a banana and the title of the image links it to Obama.

The owner of the bar, who began selling the shirts in late April, has said they are not meant to be racist. He said he thinks the Illinois senator and the character "look so much alike."

But not surprisingly the offensive T-shirt has enraged people. Billy Nigut, of the Anti-Defamation League said "He can pretend he doesn't understand what the message of that T-shirt is, but he knows full well that's an offensive and demeaning stereotype used to insult African-Americans."

The monkey is apparently a character from a popular children's book and is called Curious George.

Nigut called on citizens not to buy the T-shirts, but stopped short of calling for a boycott of Norman's business or denying him to speak out.
"His speech is protected, but that doesn't mean that it's appropriate and that doesn't mean it's not hateful," Nigut said.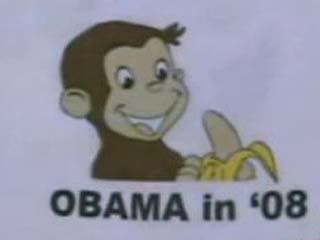 I found the whole things quite amusing. I also find it funny how the write of the story said that "The monkey is apparently a character from a popular children's book and is called Curious George." How could ANYONE not know about Curious George? There was a major Hollywood picture about him!
I could talk about my novel, which I haven't been working on even though I have plenty of time to continue writing. This is just something that I need to kick myself in the ass on and just get to work. I've been trying to find readers who will give me suggestions and constructive criticism as I go along, but I'm finding it difficult to find people who actually like to / have time to read. I've got 3 chapters complete and I'm halfway through the 4th, so I am making progress, just not as much as I should be making.
I've spent a lot of time recently working on the GFFL and getting the website streamlined for the addition of 12 more teams to the league. I've updated every franchise's page with new graphics as well as a few other pages on the site. Now, I'm just waiting for the new owners to come up with their team names and logos so that I can complete things for the fall. I've also decided (since Blogger is so awesome) to use a blog like this one to deliver news and notes about the league. The GFFL: News & Notes Archive will detail all the happenings of the league. I've already migrated all the news that I had posted on the website (in a very un-user friendly fashion) over the to the new blog, so you can read things going back all the way to 2005 (2004's news has been lost to the ages).
OK, well I guess I'll go back to waiting for Saturday to come, as I can't wait for the Stanley Cup Finals to begin. Go Pens!
You may also like...